Far-Left Mayors Reimpose Coronavirus Restrictions After Joining Mass Gatherings
Last week countless liberals took to the streets to celebrate the media's declaration of Joe Biden's supposed victory, many of them joined by the Mayors of their cities.
While every Trump rally or other public gathering has been described as a "super spreader" event by that media, that rhetoric temporarily went on hold once again because those congregating were backing a media-approved cause.
Vox's dimmest bulb Aaron Rupar, within 12 hours, went from condemning students for attending a football game to praising leftists celebrating outside the white house.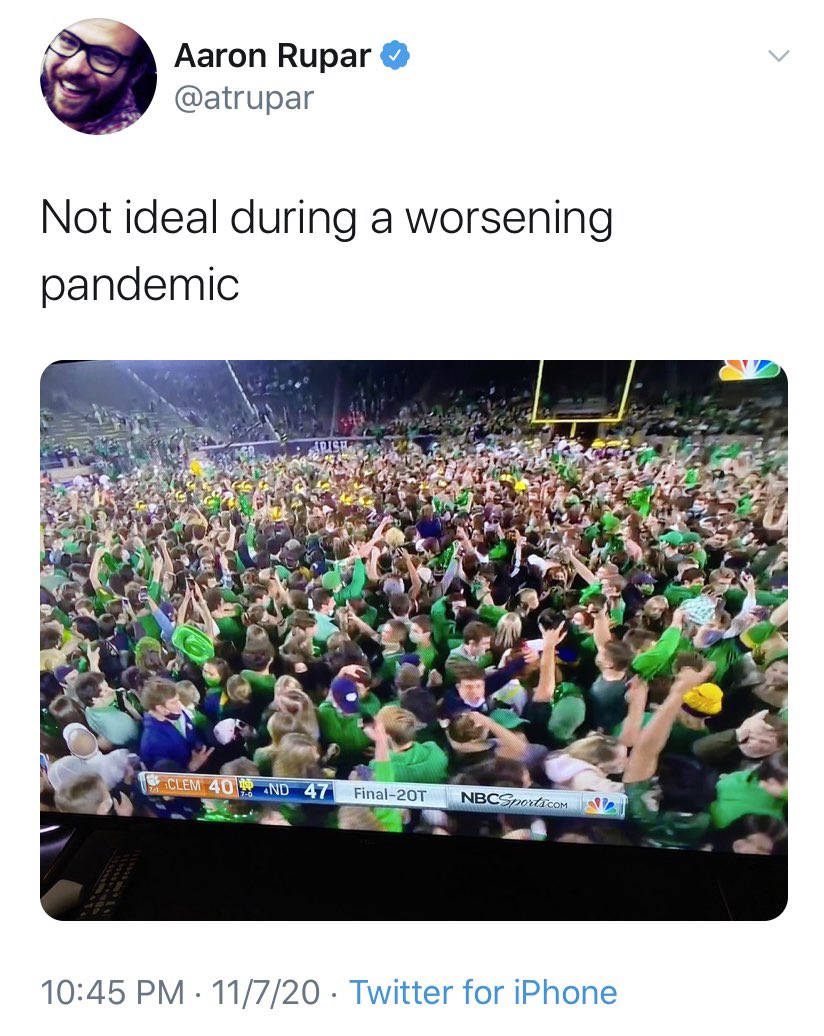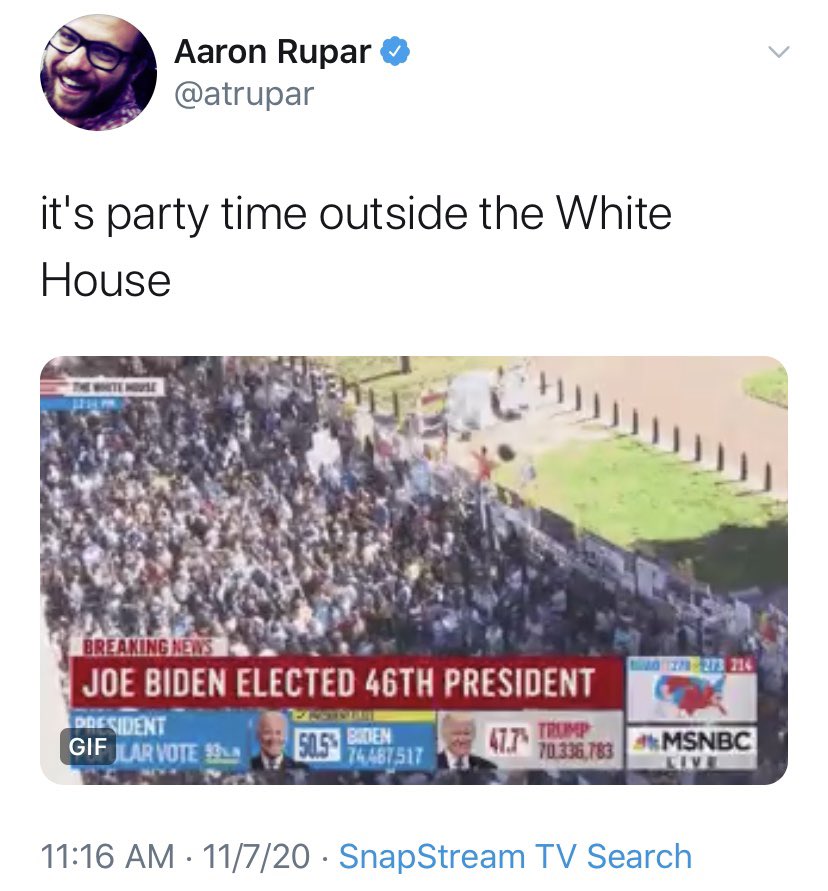 And he's hardly the only person with no sense of self awareness and/or shame whatsoever.
Bill de Blasio joined the presumably unemployed celebrators. "Congratulations, President-elect Joe Biden and Vice President-Elect Kamala Harris!" the NYC Mayor's office account tweeted out, accompanied by photos by de Blasio joining those congregating by the tens of thousands.
"Congratulations, President-elect @JoeBiden and Vice President-elect @KamalaHarris! New York City stands ready to work with you to heal our country and set us on a better path."

– @NYCMayor pic.twitter.com/ciFSIHXMiE

— NYC Mayor's Office (@NYCMayorsOffice) November 7, 2020
As that event was occurring, a business run by a single Jewish mother in Brooklyn was being cited by police for violating coronavirus restrictions.
Last night: Thousands of @JoeBiden supporters including @BilldeBlasio & @chuckschumer are dancing on the streets squeezed together like sardines, 5 miles down the road NYS agents are handing out COVID fines to struggling Jewish shop owners in Brooklyn
pic.twitter.com/MQLQ4BBI39

— Reagan Battalion (@ReaganBattalion) November 8, 2020
A mere three days later, de Blasio sounded the alarm on rising coronavirus cases nationwide.
Our country just saw more than 61,000 COVID-19 hospitalizations in one day.

One. Day.

This crisis isn't over. Not even close.

This is our last chance to stop a second wave in New York City. We know the consequences if we don't. https://t.co/U3QGCkOjNz

— Mayor Bill de Blasio (@NYCMayor) November 11, 2020
Two days after that he announced new regulations that would go into effect today.
Certain parts of Staten Island are now in a Yellow Zone. We know these focused approaches WORK:

• Mandatory COVID testing in schools
• Indoor, outdoor dining permitted, max 4 people per table
• 50% capacity in houses of worship
• Non-essential gatherings must be 25% or less

— Mayor Bill de Blasio (@NYCMayor) November 12, 2020
And just like that, last week's "peaceful protester" will be this week's "grandma killer."
It was the same story out of Lori Lightfoot's Chiraq. While not wearing a mask (a cardinal sin to the modern left), Lightfoot praised the country for "taking our democracy back" to a crowd.
This is a great day for our city and our country. We are taking our democracy back. #BidenHarris2020 pic.twitter.com/OAZQPd1r4y

— Lori Lightfoot (@LoriLightfoot) November 8, 2020
And then five days later she issued a stay-at-home advisory asking Chicagoans to only leave their homes for essential reasons.
EFFECTIVE MONDAY: I'm issuing a Stay-at-Home Advisory asking all Chicagoans to only leave their homes for essential needs, including work and school. More info ➡️ https://t.co/zDpEmEUk6c. #ProtectChicago pic.twitter.com/DAjuqfuRPP

— Mayor Lori Lightfoot (@chicagosmayor) November 12, 2020
– Stay home unless for essential reasons
– Stop having guests over—including family members you do not live with
– Avoid non-essential travel
– Cancel traditional Thanksgiving plans

— Mayor Lori Lightfoot (@chicagosmayor) November 12, 2020
Curiously, attending anti-Trump events isn't on the list – though I'm sure she'll be more than happy to make an exception should the need arise.