Five Times Liberals Made The Babylon Bee's Satirical Stories Reality
There's a common cliche I noticed myself writing whenever I wrote on the latest absurdity from the Left: "you can't make this stuff up."
I now realize it's a pointless comment to make – because when you're reporting on the absurdities of the modern Left, there's never any need to make anything up.
So absurd has the Left become that you can't even satirize them without them apparently taking your mockery as a suggestion. Such has been the case numerous times with The Babylon Bee, a Christian satirical website with a tilt to the political right.
Here's the top five examples.
#1 – The Word "Southern" Now Racist for Some Reason 
Babylon Bee, June 29th 2020: Southern Baptist Convention Removes "Southern" From Name
The Hill, September 15th 2020: Southern Baptist Convention Leaders Dropping 'Southern' From Name Over Slavery Connection
#2 – Burying the Lede on Middle East Peace
Babylon Bee, September 15th, 2020: CNN Criticizes Israel, Arab Leaders for Shaking Hands in the Middle of a Pandemic
Fox News, September 16th 2020, CNN Shames Trump's 'Large Crowd,' 'Little Social Distancing' at WH Event Marking Historic Mideast Peace Deal
#3 – The Church/Casino Loophole
This one is more an example of the right adapting to leftist insanity.
Babylon Bee, July 26th 2020: Nevada Church Avoids Coronavirus Restrictions by Installing Slot Machines
Fox News, August 5th 2020: Campaign Holds 'Evangelicals for Trump' Event at Vegas Casino, Swipes at Nevada Church Restrictions
#4 – What Did Socialists Use Before Candles? Electricity.
Babylon Bee, October 29th 2019: Texas Luring Jobs Away From California With Promises of Electricity
POLITICO, August 18th 2020, California Has First Rolling Blackouts in 19 Years – and Everyone Faces Blame
#5 – We Don't Need No Testing
Babylon Bee, August 14th 2020: SAT Now Features 5 Answer Bubbles: A, B, C, D, And 'My Truth'
The Wall Street Journal, September 17th 2020: College Admissions in a Covid Year: SATs Are Out, Personal Stories Are In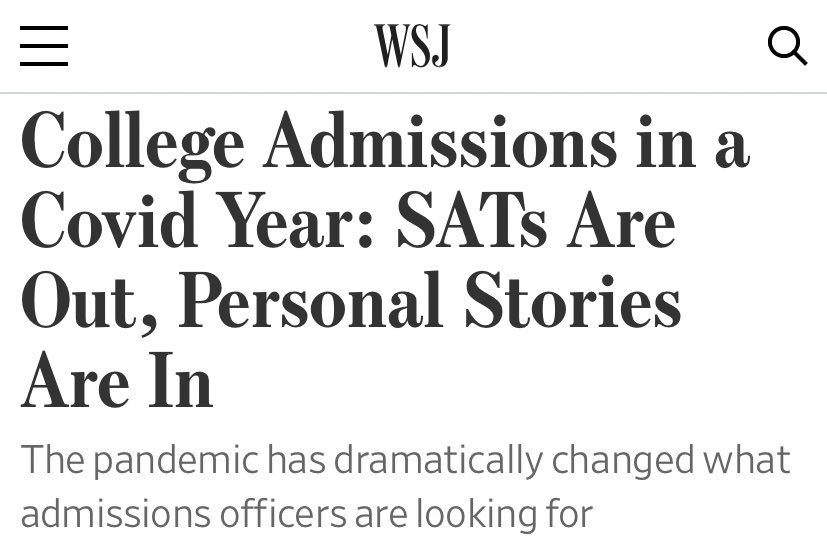 For as much as I enjoy reading the Bee – hopefully they don't give the Left any more ideas.