For years Aaron Rupar has acted as a one-man Media Matters on Twitter, fulfilling the role with all the incompetency of your typical Media Matters blogger.
Rupar's schtick involves mainly watching conservative media all day and then tweeting out clips of it. He regularly deceptively edits video, or provides bogus captions to non-edited videos. Unfortunately a large swath of his audience is as smooth brained as he is so this goes unnoticed. He's even influenced the national narrative on issues before with his deliberate misinformation.
One recent example comes following the tragic massacre of mostly Asian salon workers in Atlanta, Georgia. Rupar tweeted out a clip of a police spokesperson quoting the suspect as saying he was having a "bad day" – but presented it as if the officer was excusing the alleged murderer's actions for having a "bad day." The public outrage in response led to someone else being assigned as spokesperson, but for bogus reasons.
So often would I see Rupar spread misinformation and contradict himself on basic issues that I started compiling them into what became a viral twitter thread titled "Aaron Rupar owning himself." It's been shared by thousands there – and to spread it out of the twittersphere I thought it would be worth putting into article form.
The Case for Rupar Seeing an Otolaryngologist
In July of 2019, Rupar tweeted that Trump had suggested during a speech that he was a 9/11 first responder.
In said speech, Trump said that he did not consider himself to be a first responder, the exact opposite of what Rupar claimed to hear.
Selective Social Distancing
Within a 24-hour period, Rupar went from praising leftist lunatics for congregating outside the White House to being Professor Buzzkill about students gathering for a sporting event.
Just Really Gross Stuff
During Trump's presidency it was common for leftists to begin quoting coronavirus deaths in the context of historical tragedies. Pundit Stephen L. Miller began doing so under Biden to parody the left, commenting in February "Since Biden took office, 79,000 have died from Covid-19. Think about that. That is 26.5 9/11s, or 6 world trade centers coming down every single day of Joe Biden's presidency. This is shameful. We cannot look away."
Rupar chimed in that such commentary was "really gross stuff," apparently forgetting that he himself is among those who Miller were making fun of. In fact, Rupar had tweeted that a "9/11 worth of Americans" were dying every day a month before he feigned outrage at Miller.
That's the Joke, Fella
In February, the satirical Babylon Bee published an article "Disney Posts Job Ad Looking For Strong, Fierce Women Who Are Also Obedient, Submissive, And Docile." Ted Cruz jokingly wrote in response "I wish this was parody" – which is a common response to see on satirical articles that border on reality.
Rupar apparently thought that Cruz wasn't aware that the Bee, which Cruz follows on Twitter and has shared from in the past, is satire.
Talk about an unbelievable self own.. from Rupar.
Anonymous Sources OK but Also Not OK
The credibility of anonymous sources has taken a nosedive with the change in administrations.
Beyond Parody! And Also True!
This is just beyond parody.
Sometimes a Generic Speech Is Just a Generic Speech 
Rupar posted Trump's Labor Day proclamation, claiming that Trump seems to think that he just created Labor Day by the phrasing of it. The proclamation is generic – and the phrasing is practically identical to the one issued under Barack Obama.
Too Dishonest for Even CNN's Fact Checker
This one also falls in the category of Rupar misquoting people. Rupar took a quote where Trump said he could take money from corporate lobbyists in exchange for favors but never would, and twisted it to Trump saying he takes money from corporate lobbyists for favors.
Even CNN's godawful fact checker called this one out, though it's not like it was hard to fact check, he literally just had to watch the video.
The Opposite, Again
Rupar's hearing issues continue to worsen. Or maybe he's just lying.
Rupar Outraged Devin Nunes Accurately Quotes Report
Oops!
In March a lie spread that Rep. Maria Salazar tried to take credit for the American Rescue Plan, which she voted against. The day after the Plan passed, Salazar tweeted "So proud to announce that the Biden Administration has just implemented my bipartisan COVID relief bill as part of @SBAgov policy!" which led to the allegations. However, she was referencing something else; the Biden administration's then-just-announced decision to give small businesses more time to pay back Economic Injury Disaster Loans. Had anyone bothered to click the hyperlink on her tweet they would've seen that, but that was too difficult for liberal smear merchants.
Rupar was one of them, who wrote an entire article on Salazar's non-existent hypocrisy, then realized he was wrong and tried to add in a bunch of qualifiers to save face.
Fact Free!
Last month Rupar penned an article on the GOP's "fact free" claims about terrorists passing through the southern border two hours after it was reported that people in the FBI's Terrorist Screening Database were apprehended at the southern border.
Kids in Cages™ Under Trump vs. Under Biden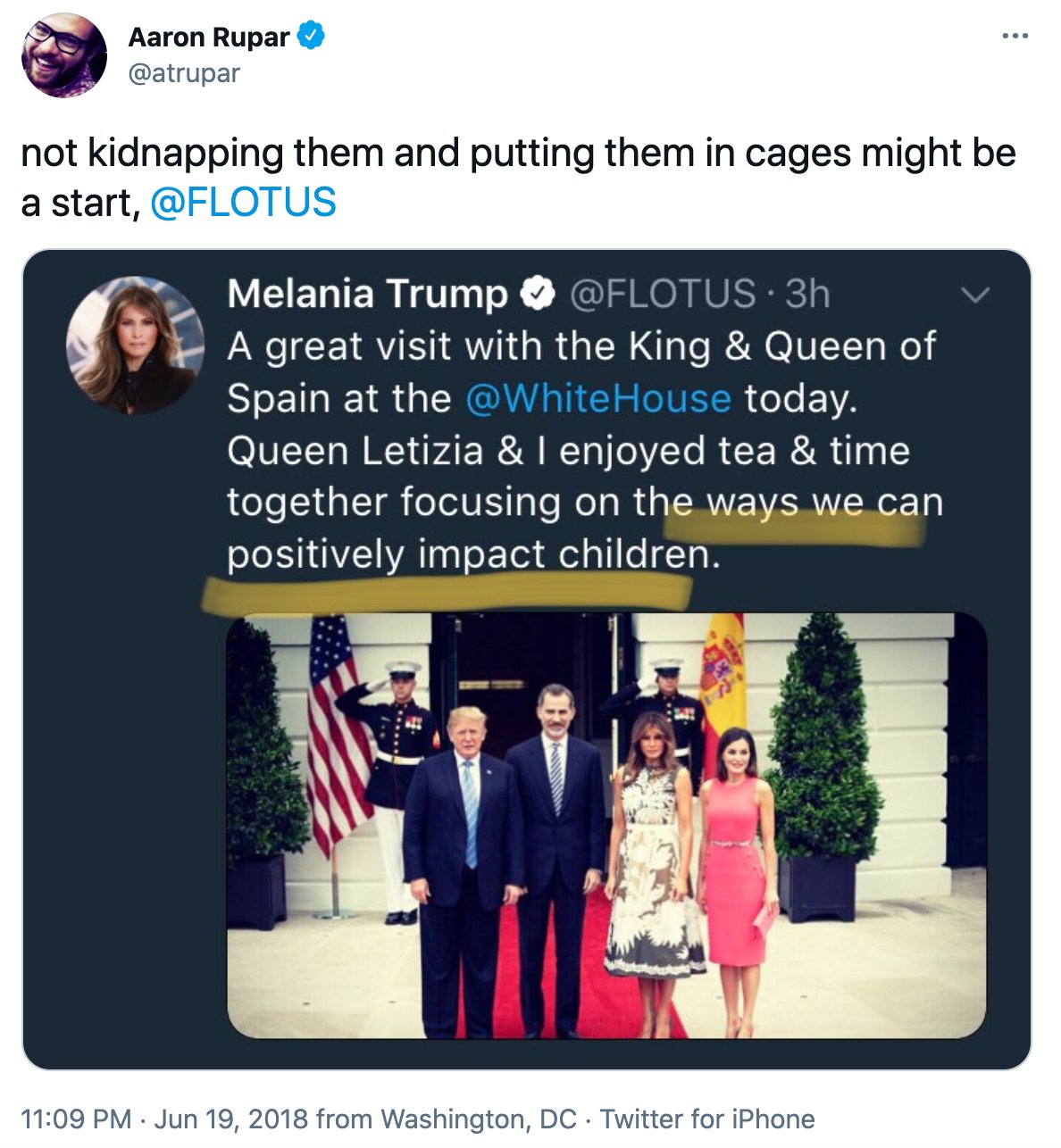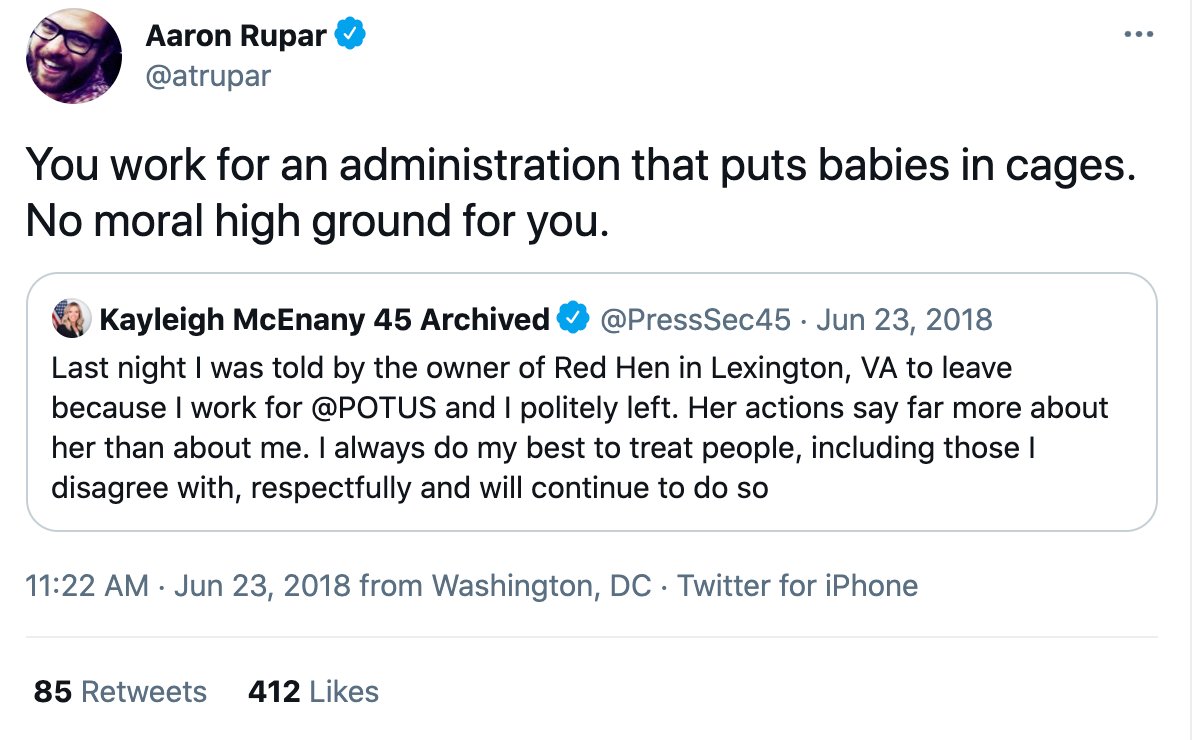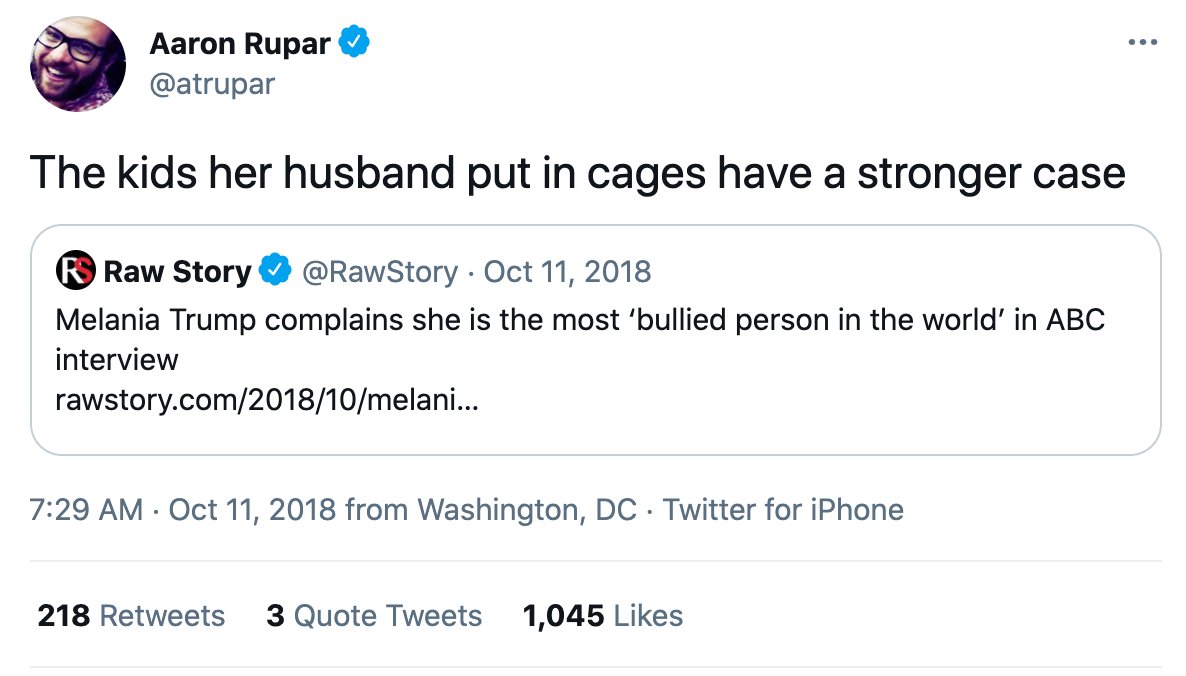 And now under Biden he complains about them even being covered.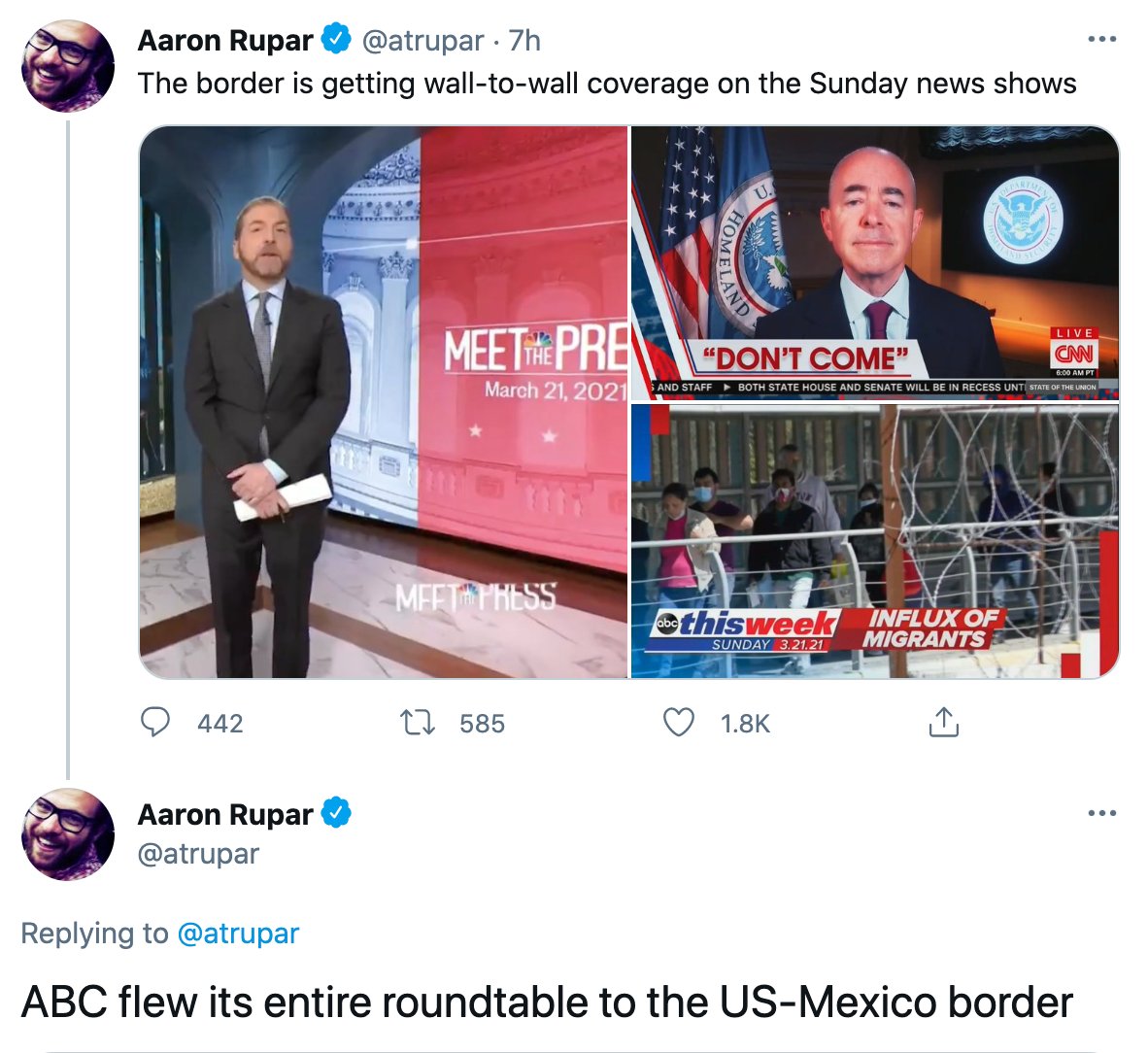 The Founders Fathers Had No Intent About Thing They Definitely Had Intent About
Guy Who Watches Fox News All Day Somehow Bad at Watching TV
There's No Evidence for Something as Long as I Haven't Personally Seen It, Says Rupar
For some reason Rupar thinks the National Guard lied about being shot at by rioters in Minneapolis. Pictures of them being shot at beg to differ.
In response to this documentation in tweet form, Aaron Rupar bravely responded by blocking me on twitter.
Matt Palumbo is the author of Dumb and Dumber: How Cuomo and de Blasio Ruined New York, Debunk This: Shattering Liberal Lies, and Spygate