NY Times Writer Attempts Journalism, Fails
The New York Times is out with an article on the supposed conspiracies about of left-wing violence following the election, and it's as bad as you'd expect.
We knew this article was coming because earlier in the week alleged journalist Davey Alba requested comment from Dan after he accurately quoted various leftists in saying that they would cause violence (or try to alter the results by other tactics) after the election if Trump wins.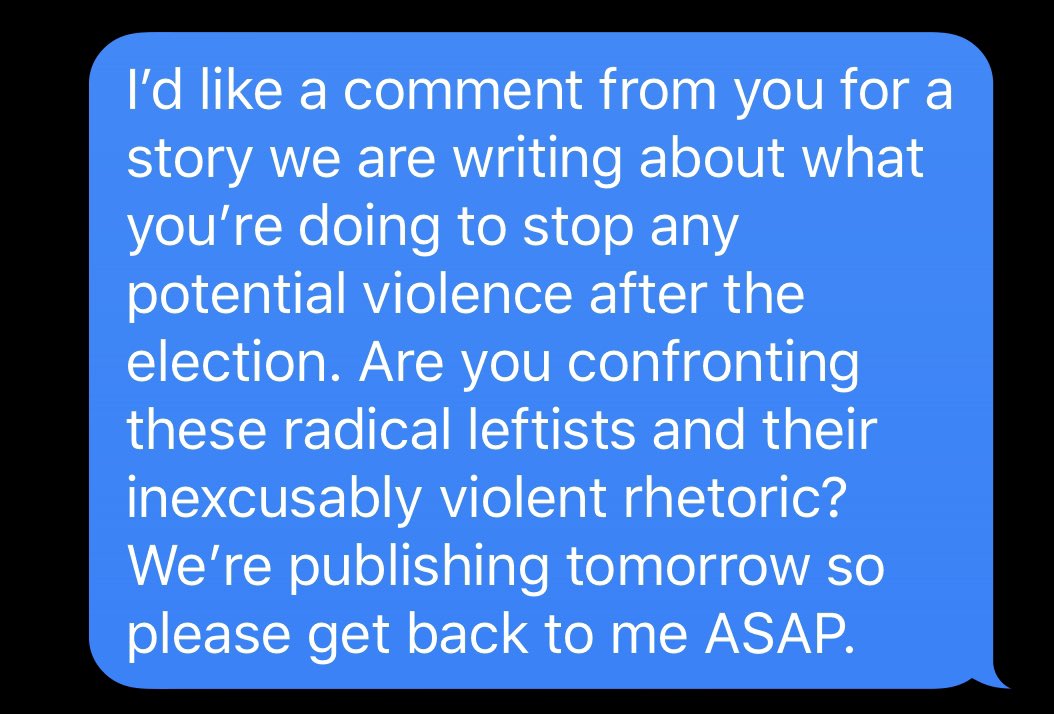 I predicted at the time that they story would take one of the following two angles: 1. being about right wing concerns of left wing violence in an article that itself expresses no concern about left wing violence, or 2. it'll frame the issue as "right wing conspiracies about leftist violence."
And she opted for the latter angle. Here's one excerpt from her journalisming:
The baseless idea of a Democrat-led coup against President Trump has gained the most traction among election-related rumors about violence, according to Avaaz. A New York Times analysis found at least 938 Facebook groups, 279 Facebook pages, 33 YouTube videos and hundreds of tweets spreading the falsehood, mostly in right-wing circles.

On Sept. 14, Dan Bongino, a popular right-wing commentator and radio host, posted a Facebook video pushing the rumor. It was viewed 2.9 million times. In a text message, Mr. Bongino said the idea of a Democratic coup was "not a rumor" and that he was busy "exposing LIBERAL violence."
She provides no link to the video, in which Dan directly quotes people explaining what they're going to do. The video also wasn't specifically about election related violence, that was just one tactic discussed. Among those Dan quoted to substantiate his case are:
The Transition Integrity Project, who says they "are preparing for a street fight, not a legal battle."
The New York Times' Shane Goldmacher, who wrote an article about the Biden campaign's "legal war room," preparing for a fight over voting.
Pages five and thirteen of the Transition Integrity Project's document "Preventing a Disrupted Presidential Election and Transition," where they demand social media and establishment media stack the deck against Trump in the election aftermath: "Social media platforms should also elevate trustworthy officials and accurate information, remove lies and disinformation, and refuse to give voice to those provoking or organizing violent action."
Page ten of the Transition Integrity project's document where they reveal "In one instance, Team Biden's strategy – in anticipation of an ultimate loss – was to strengthen its hand in order to negotiate a package of structural reforms to the democratic system (including making DC and Puerto Rico states, abolishing the Electoral College, and requiring Supreme Court justices to retire at 70)."
Twitter saying they'll censor Trump if he claims "early victory" on election night.
And while Dan didn't quote the following, even Trump's critics have made comments admitting that there will be violence if he's re-elected. Atlantic writer Shadi Hamid in his article "The Democrats May Not Be Able to Concede" argues the headline – and that liberals could take to the street for "street battles" following the election if Trump wins. No shortage of liberals have called for violence if the SCOTUS vacancy is filled before the election too – do we really think those same people are going to draw the line at Trump's re-election?
So there was evidence provided on some calling for violence, and other posing the threat of a legal coup. No wonder Davey didn't bother linking to the video so they could see the evidence themselves, or even bother interacting with the claim at all except to dismiss it entirely.
To find proof of the calls for political violence specifically, Alba doesn't have to look outside her own friend group. Earlier in the month she tweeted back and forth with Nils Gilman, and deleted the tweets once attention was brought to them.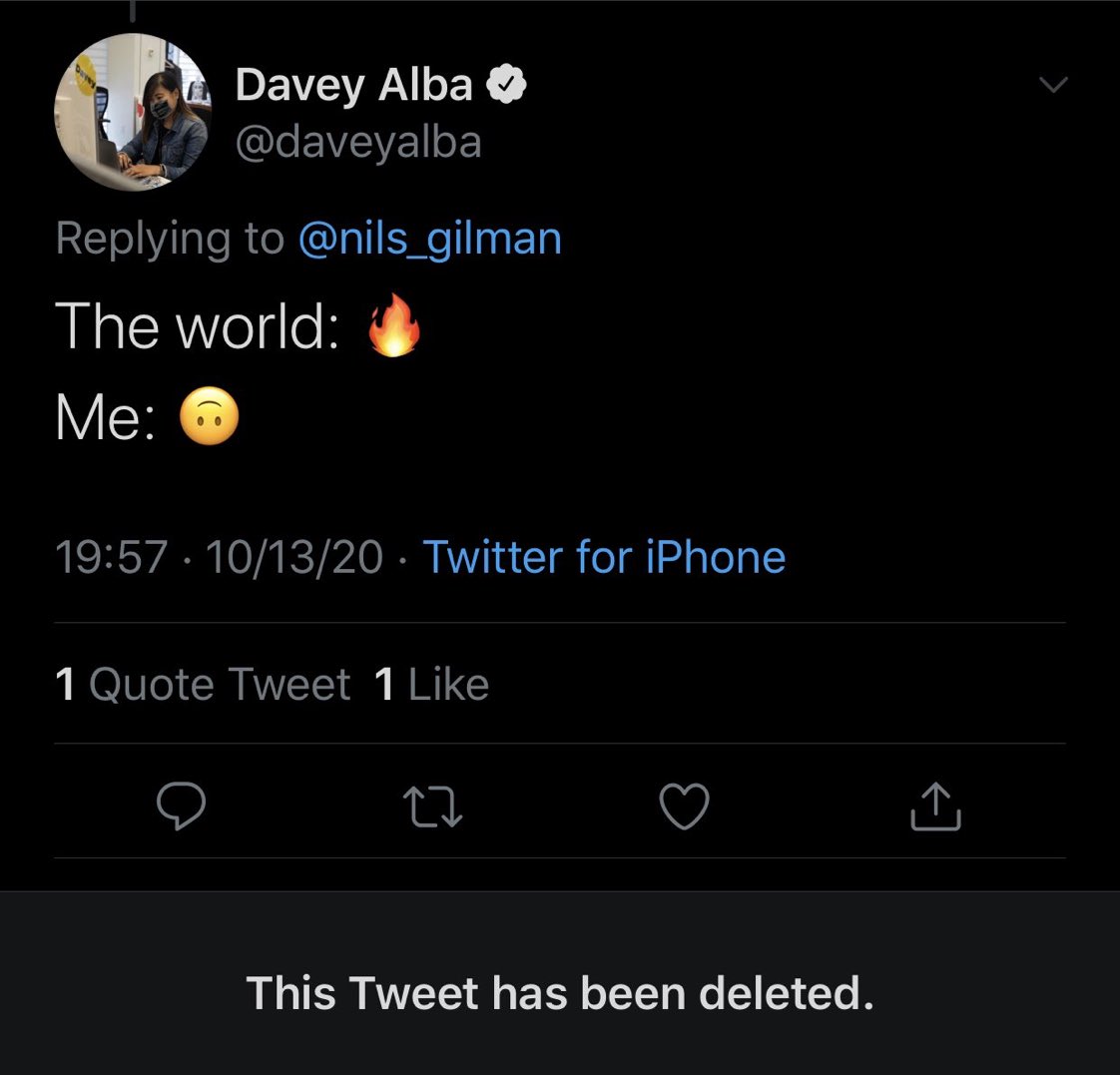 Just a month ago Nils tweeted a death threat to Michael Anton, who, ironically, is among those sounding the alarm about the prospect of post-election violence. "Michael Anton is the Robert Brasillach of our times and deserves the same fate" he tweeted. Brasillach was a Frenchmen executed in 1945 for "intellectual crimes."
Michael Anton is the Robert Brasillach of our times and deserves the same fate https://t.co/eJNOF49qTa

— Nils Gilman (@nils_gilman) September 21, 2020
If Alba wants to pretend that there's no threat of violence from the left whatsoever, she could at least choose better friends.
We wish her luck with that.