The stock market is closing out the year with a Santa Claus rally. The S&P 500 index is up 28.9% year-to-date (as of writing), and the NASDAQ is on track to close today at a tenth consecutive high.
While no shortage of left-leaning pundits and economists predicted doom in the event of a Trump presidency, the S&P's performance under Trump is more than doubling the average of past presidents.
As CNBC reported:
The S&P 500 has returned more than 50% since Trump was elected, more than double the 23% average market return of presidents three years into their term, according data from Bespoke Investment Group dating to 1928.

The bellwether index gained more than 28% this year, well above the average 12.8% return of year three for past U.S. presidents. "Year three has been by far the best year of the cycle with an average gain of 12.81%, and the playbook has stuck to the script in year three of the current cycle," the firm said in a note to clients last month.
Those are the statistics for the S&P 500 index, which has been outperformed by the tech-heavy NASDAQ index that is up over 80% since election day. The large-cap heavy Dow Jones Industrial Average has largely performed in tandem with the S&P.
As for the doubters, here's just a sampling of the headlines showcasing what liberals thought would happen when Trump won: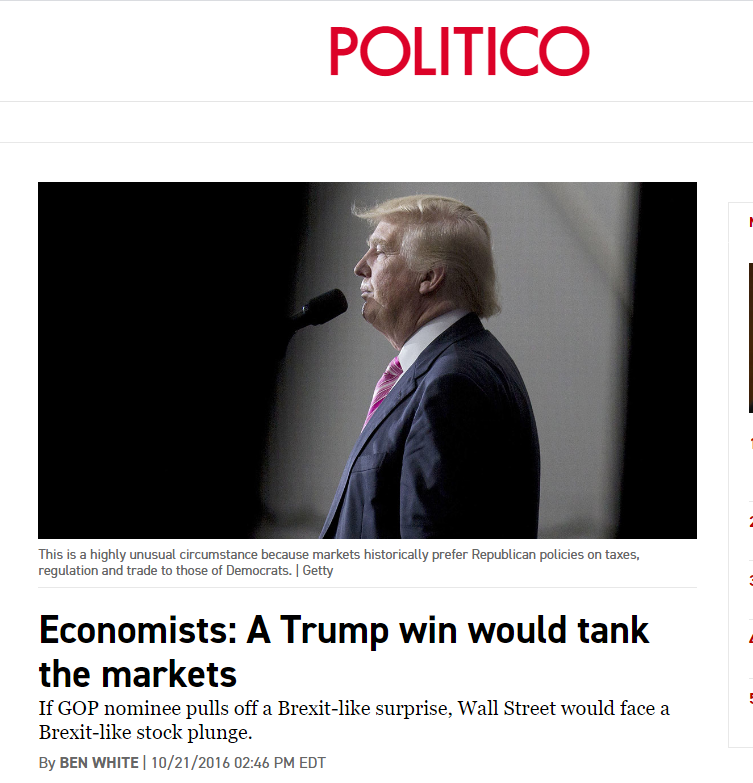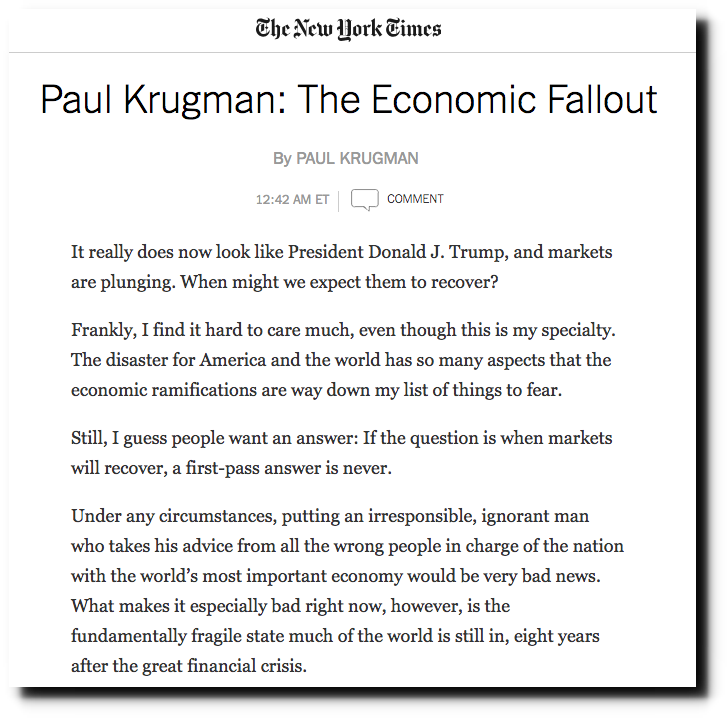 Nailed it.